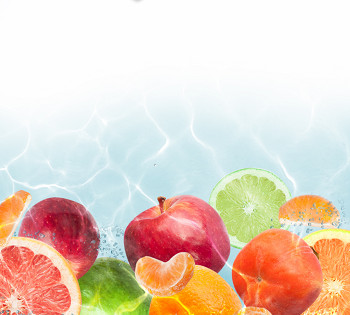 Underlying Medical Conditions that can Sabotage Your Weight Loss Efforts
Sometimes when it comes to weight we can get the feeling that no matter how good your eating habits become or how strict an exercise regimen you follow, nothing seems to work. This can be especially frustrating if you've decided to embark on weight loss with a friend who doesn't seem to have any problem shedding the pounds by sticking to a similar plan as you. For some people, there may be an underlying medical condition that prevents them from losing weight. The symptoms, associated with the following conditions may be so subtle that they are can be easily missed by your healthcare provider. All of these culprits wreak havoc with your metabolism, which can prevent you from losing the weight.
The Four Most Common Conditions that can Effect Weight Loss are:
A sluggish thyroid Insulin Resist
ance (The Fat-Storage Switch)
Food intolerances Stress
Sluggish thyroid (aka: Hypothyroidism)
Hypothyroidism is the medical term used for an underactive thyroid. Your thyroid gland makes hormones that regulate the way your body uses energy (i.e. metabolism). An underactive thyroid slows down your metabolism.
Symptoms of hypothyroidism include: cold hands and feet, depression, dry skin, hair loss, fatigue and weight gain. If you are concerned that you may have hypothyroidism you can ask your doctor to test your thyroid for the thyroid-stimulating hormone (TSH). Your healthcare provider will be able to tell you not only what your levels are, but also what "normal" levels for you are. The higher your TSH level, the slower your thyroid. There are also methods of testing for an underactive thyroid that can be easily preformed at home, and some research has indicated, these methods can provide a more accurate results than traditional thyroid blood tests.
Insulin Resistance (The Fat-Storage Switch)

In order to lose weight, you will need to first get your blood sugar and insulin levels under control. Also known as the "master hormone" of our metabolism, insulin ensures that glucose (i.e., blood sugar, our body's primary source of energy), finds its way into our cells and helps create a healthy body which maintains a constant "normal" level of glucose. The more glucose our cells take in, the faster our blood glucose levels return to "normal". The more we overeat, the more glucose that enters our blood, the more glucose, the more insulin secreted by our pancreas. Overtime our bodies become desensitize to the excessive amounts of insulin and cells will eventually refuse to "open up" and receive glucose for energy which, after prolonged bad habits, results in insulin resistance.
So, how does insulin resistance contribute to weight gain? It is impossible to have high levels of insulin in your system and burn fat at the same time. If you eat a meal high in glucose, (for example things made with white flower and simple syrup) it will cause a large release of insulin and during this period of time your body can't use fat for fuel.
Insulin turns off the fat burning switch and turns of the fat storage switch!
Symptoms of insulin resistance are obesity, high blood pressure, abnormal cholesterol levels, and kidney damage. If you suspect you have insulin resistance, we encourage you to consult with your healthcare provider to properly address it through diet and exercise.
Food Intolerance

The difference between a food allergy and food intolerance is the symptoms. An allergy creates an adverse reaction to a specific food (e.g., nuts, shellfish, etc.), a food intolerance, on the other hand, is a development of symptoms due to consumption of foods that the digestive system can't adequately process (e.g., dairy, wheat, etc.). Symptoms of food intolerance can include bloating, constipation, diarrhea, gas and weight gain (even seeming unrelated symptoms can include asthma, eczema, headaches, and even muscle and joint pain).
Stress
Stress activates cortisol secretion. Cortisol is the "stress" hormone, and while it's an important and helpful part of the body's response to stress, it's important that the body's relaxation response is activated immediately after the circumstances, which caused its cortisol release, so that the body's functions can return to normal. Unfortunately, in our current high stress culture, the body's stress response is activated so often that our bodies don't always have a chance to return to "normal". Cortisol increases the amount of glucose in the blood and creates more energy to support our fight or flight response and you'll remember that glucose requires hormone insulin and insulin shuts off our fat burning switch.
Too much stress equals frequently high levels of cortisol and too much cortisol slows your metabolism, causing more weight gain than you would normally experience. Stress and weight gain can also encourage emotional eating, creating an even more vicious cycle. Our food choices also suffer with the greater demands on our time as we depend more and more on quick foods which tend to be the most heavily processed, and have less and less time to devote to exercise.
The following link to the Mayo Clinic website lists many ways that you can manage daily and long term stress. Go to the Mayo Clinic article.
This is just a jumping off point if you are struggling to lose those stubborn pounds. As well as recommendations from you healthcare professional, diet and exercise can be used in conjunction with natural supplements but your doctor is your best asset, if you have concerns be your own advocate, ask questions, take notes, do research and get started!