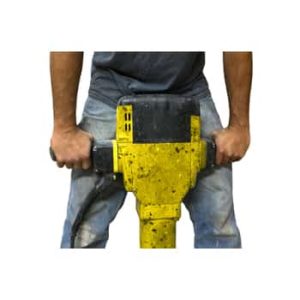 Like a jackhammer going off within the head, migraines are notorious for their repetitive, throbbing, and pulsating nature. Light sensitivity, nausea, feeling lightheaded, and visual changes are a few of the most frequent symptoms reported by those who have suffered from migraines.
Many people have experienced these troublesome head pains to some extent, but what causes them? Are migraines just something we have to deal with, or can we turn off the jackhammer naturally?
Why do we get migraines?
Doctors classify everything and headaches are no different–there are over 150 types. But what causes the dreaded migraine and how is it different?
The most common type of headache is the tension, or stress, headache. Tension headaches are caused by muscle contractions in the head and neck, and many of my patients tell me it's like they are wearing a really tight hat.
A sinus headache is a deep pain in the cheekbones, forehead, or the bridge of the nose caused by the build-up of pressure in the sinus. It is usually caused by an allergic reaction or an infection (which is accompanied by symptoms such as fever, stuffy nose, and cough).
A cluster headache is usually very painful, occurs on one side of the head (often around one of the eyes) and is so bad that most people can't sit still during an attack. They are called cluster headaches because they are typically short (30-90 minutes), but occur every day for weeks or months and then stop. They've also been called "alarm clock headaches" and scientists know it is involved with the trigeminal nerve on the face and the brain's circadian rhythm (or sleep/wake cycles).
A migraine is a kind of headache that includes high levels of pounding or throbbing pain that can last from 4 hours to 3 days. Along with the pain, people may have other symptoms such as sensitivity to light, seeing spots or flashing lights, nausea, or even vomiting.
Although researchers and scientists are not exactly sure about the precise cause of migraines, they do know it involves a change in blood flow to the brain due to constricting blood vessels. This constriction leads to common symptoms such as visual disturbances, difficulty speaking, weakness, numbness, or tingling sensation in one area of the body.
After this constriction, the blood vessels dilate and increase blood flow to the brain; which leads to the sharp headache portion of the migraine. Despite the seemingly unpredictable nature of migraine occurrences, many migraine sufferers report that they experience certain pre-symptoms, called a prodrome, such as irritability, muscle stiffness, uncontrollable yawning, and fatigue 12 to 24 hours prior to the onset of a migraine episode.
Migraine symptoms can inhibit everyday life; disrupting routines with work and school and making life generally more difficult. What many don't know is that women are genetically predisposed to experiencing more migraines than men and that women over the age of 30 are three times more likely to suffer from migraines than men. Women also report a longer duration of pain. A study published in Brain examined this concept and determined that women, due to structural differences in the brain, are more sensitive to migraine pain than men.
During childhood, migraines are more common in boys than girls; however, after puberty occurs and estrogen levels increase, girls are most likely to experience the first migraine of their life. This has led many researchers to believe that certain migraines, such as those that women report experiencing during menstruation, are caused by changes in hormone or estrogen levels.
Most migraine sufferers have or have had a family member that also suffers from these intensified headaches, leading many researchers to correlate frequent migraines to a genetic predisposition. According to the Cleveland Clinic, there is a 70% chance that a child will have migraines when both parents have a history of them. If only one parent has a history of migraines, the risk decreases to 25-50%.
Migraines, like tension and some allergy-induced sinus headaches, are triggered by certain foods, beverages, and other stimuli. These include alcohol, caffeine, certain fruits, foods high in MSG, dairy products, and meats containing nitrates. Other lifestyle factors, such as skipping meals, stress, irregular sleep patterns, sensory stimuli, and changes in elevation may also contribute to the development of headaches. Most of these factors increase the risk of migraines because they change important chemical levels in the brain and body. For instance, not getting proper sleep causes a reduction of serotonin, and fluctuations in serotonin are associated with a variety of headaches; including migraines.
Although most migraine treatments work for most kinds of headaches, medicine manufacturers tend to market their headache products for migraines because migraines are so unpleasant that more people are motivated to seek out "migraine solutions" than just general "headache solutions."
How can migraines be addressed naturally?
In addition to lifestyle changes and alternative therapies (such as acupuncture and chiropractic), many have turned to natural medicines such as 5-HTP, magnesium, feverfew or butterbur to help reduce the risk of suffering from migraines and their symptoms. Not only have these particular supplements and herbs exhibited positive results in clinical trials, but generally have minimal (if any) side effects; especially compared to some pharmaceutical and synthetic options.
5-HTP is an amino acid produced organically within the human body. It's the immediate precursor to serotonin, which is an important brain chemical that affects mood, social behavior, appetite, digestion, sleep, and memory.
This amino acid can be effective for migraines because, according to a study from Polish Neurology and Neurosurgery, abnormal serotonin function in blood vessels may be related to migraines and some drugs used to treat migraines work by affecting serotonin (just like 5-HTP does). Research published in European Neurology found that 5-HTP brought relief to 71% of the patients with frequent migraines who were treated.
Some people with migraines have lower levels of magnesium than those who do not. A review from the Journal of Clinical Neuroscience found that up to 50% of migraine sufferers are magnesium deficient during acute migraine attacks. Discoveries like these have lead researchers to further investigate the link between magnesium and migraines. Much of it has found that maintaining proper magnesium levels is significantly helpful for addressing migraines. This includes research from The Journal of Head and Face Pain that found the use of magnesium may help alleviate and prevent the triggering of the symptoms in women whose migraines are triggered by their menstruation cycle.
Butterbur and feverfew are other natural ingredients with a reputation for preventing migraines effectively. A study published in Current Treatment Options in Neurology found that butterbur has proven to be helpful in reducing the frequency and duration of migraines by stimulating cranial blood flow through mast cell stimulation.
Feverfew, a very popular supplement in Europe, has also been traditionally used to address headaches. It appears to help reduce the frequency of migraines by better controlling the inflammatory response associated with cranial blood vessels. In one study of people with migraines, published in the German journal Cephalalgia, those who supplemented with feverfew saw their number of monthly migraines fall by 60%.
Ginger is also a popular natural remedy for those with migraines and cluster headaches. Some patients, usually with tension headaches, find relief with applying a heating pad or ice pack to the back of their head or neck, taking a hot shower, and lying down in a dark, quiet room. Pain usually goes away with sleep.
Why not just use conventional migraine products?
Although taking aspirin, acetaminophen or ibuprofen seems like a good idea, it can actually make things worse for some people. The University of Maryland Medical Center notes that the excessive use of common headache medications can surprisingly lead to more frequent and severe headaches. This phenomenon is called a medication overuse headache.
There will inevitably be some side effects to overusing any kind of medicine, including natural kinds, but the kinds of substances that increase the risk of this type of headache are simple analgesics like aspirin, acetaminophen (or Tylenol®) and ibuprofen, triptans and ergotamines, opioids, and even caffeine. Because of this, many now seek gentler, more natural medicines to help combat migraines.
Which specific supplements have shown promise?
There are a number of great natural products to try and some people respond better to one particular supplement than another. Keep in mind, these strategies work best on a preventative basis rather than trying to stop a migraine that is already occurring. It is best to start small and just try one option over a three- to four-month period to evaluate the effectiveness. Since magnesium is involved in so many functions within the body, and deficiencies are quite common, I often recommend that patients start there.
There is a clear link between magnesium deficiency and migraines, which is why I often recommend that patients begin with a high quality magnesium supplement such as Vital Nutrients' Triple Magnesium. It is a comprehensive product because it combines three different high-quality, bioavailable forms of magnesium; which is ideal for those looking for migraine relief since there is not yet a clear consensus on what kind of magnesium is the most effective for helping with such headaches. 400-500 milligrams is the general recommended dosage for magnesium users looking to address migraines. Click here to read my previous article about what else magnesium can do for you.
If you continue to deal with migraines, even after magnesium levels have been addressed, there are several other options to consider. One option is Pure Encapsulations' 5-HTP, which has been used in several of the clinical trials that demonstrate 5-HTP's effectiveness with migraines.
This particular 5-HTP product is considered hypoallergenic because it features capsules made of pine cellulose rather than substances like corn or soy. Generally, 1-3 capsules a day (with a dose ranging between 150 – 400 mg/day) is most appropriate. If you are pregnant or lactating, or taking any other type of drugs, please consult with your physician due to possible reactions to medication that you may taking.
Those looking to see what butterbur can do to stop migraines should consider Integrative Therapeutics' Petadolex. It uses a patented form of processing that removes toxins naturally found in the substance; making it far safer than many other butterbur supplements. Taken preventatively, it is recommended to start dosing three 50 mg softgels a day for the first 4 weeks, then dropping it down to two 50 mg softgel tabs thereafter. This has clinically been shown to reduce the frequency of migraines anywhere between 45% and 63%. If you are a migraine sufferer, this can be a very welcome relief.
Vital Nutrients' Feverfew is a highly-regarded feverfew supplement because it contains a standardized level of parthenolide, which is considered the best-absorbed part of the herb's active components. If you would like to see what ginger can do for you, consider one like Ginger Extract by Pure Encapsulations.
I hope this article is informative and helps you discover gentler, more natural ways to relieve the jackhammering pounding and pain associated with migraines and other headaches.
If you have any questions about the products or suggestions discussed here, or need help placing your order, our customer service team is standing by and ready to assist you in any way they can. You can reach them by phone at (888) 460-3091 or you can email them at: customerservice@oakwaynaturals.com.
Until next time, stay healthy!
Yours in health,
Dr. Gregg Gittins