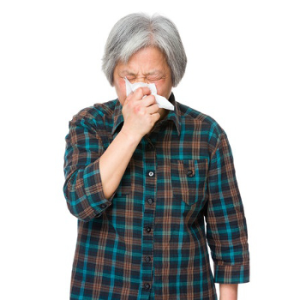 As much as we may try, it is difficult to completely avoid illness during cold and flu season. Fortunately, there is a natural supplement, elderberry, which has been scientifically shown to boost the immune system, help with inflammation, and reduce the duration of cold and flu symptoms.
Elderberry has been used for centuries as a well-known and vital component of natural medicine regimens in other countries and cultures. Many of us in North America have never heard of it or at least just don't know what it can do, but elderberry may safely and effectively help you lessen the duration and misery of colds and flus. Just as you stock up with tissues for that eventual cold and flu, it is worthwhile to be prepared with elderberry because its use is most effective when taken immediately upon the first sign of symptoms.
WHAT IS ELDERBERRY
Elderberry comes from the large shrub, European elder (also called black elder). Its berries and flowers are used as medicine. Native Americans traditionally used water from the flowers for skin and eye lotions and the berries were used for foods and beverages. In Scandinavia and Germany, soup (Fliederbeersuppe) made from the elder berry is a traditional winter meal and the berries are often used in tarts, jams and wine.
WHAT CAN ELDERBERRY DO FOR YOU
Some evidence suggests that substances in elderberry can help us recover quicker from colds and flus and can help to reduce swelling in mucous membranes, such as the sinuses, which can help relieve congestion of the nasal passages.
Elderberry appears to have anti-inflammatory and antiviral properties that make it great for eliminating viral infections like colds and flus and reducing the inflammation that typically accompany such illnesses. Choosing a pure, high-quality elderberry extract provides higher levels of anthocyanins, which is the particular group of flavonoids responsible for elderberry's immune system support. Studies have demonstrated that the antioxidant properties of anthocyanins help to maintain healthy immune function and promote both the strength and integrity of the vascular walls.
WHAT THE SCIENCE SAYS
Some of us with friends who are knowledgeable about natural medicine may have heard stories about how much elderberry has helped them through cold and flu season, but what does the science say? Fortunately, the case for elderberry's effectiveness goes far beyond anecdotal stories. In one study, published in the Journal of International Medical Research, patients who received 15 milliliters of elderberry syrup four times a day for five days found that their influenza A and B infection-related symptoms were relieved an average of four days earlier than those who were given a placebo. The study concluded that elderberry extract seems to offer an efficient, safe, and cost-effective treatment for influenza.
Studies from the European Cytokine Network and Israel Medical Association Journal found that elderberry extract is effective against 10 strains of influenza virus and gives its users higher antibody levels to deal with the virus. The researchers believe elderberry extracts activate the immune system by increasing inflammatory cytokine production and are therefore beneficial to immune system activation and in the inflammatory process in healthy individuals or in patients with various diseases. While one would reasonably interpret this to mean diseases along the lines of colds and flus, they even suggest it has potential to help those with cancer and AIDS. Of course, more research would be needed to confirm their theory about battling cancer and AIDS, but it just goes to show the vast potential of elderberry and its disease-fighting properties.
The Journal of Alternative and Complementary Medicine published a study that also found elderberry extract to be effective against multiple strains of the flu and concludes that when considering the efficacy of the extract on all strains of influenza virus tested, the clinical results, its low cost, and absence of side-effects, elderberry could offer a possibility for safe treatment for influenza A and B. While most studies have found elderberry to be best at treating symptoms once they arise and shortening the duration of colds and flus, one study, from Bioscience, Biotechnology, and Biochemistry, claims that elderberry may even keep us from getting sick in the first place. The researchers tested concentrated elderberry juice, which is different from how most people take it, and found that it had a beneficial effect by stimulating the immune response and preventing viral infection. This study has led some to believe that taking elderberry proactively during cold and flu season could keep our immune system in top condition and could prevent us from having to deal with illness at all.
THE BEST WAY TO GET AND USE ELDERBERRY
With some natural remedies, it can be ideal to get the ingredients from whole foods as opposed to supplements. In the case of elderberries, though, extracts in supplement form are the safest bet. This is partially because, raw or unripe fruit, as well as the leaves, seeds, and bark, contains a chemical related to cyanide. Supplements eliminate this concern and also ensure we're getting enough elderberry when we need it, since it is not commonly found in the foods most people eat. For those looking to get more dietary elderberry, it can be found in certain wine, jams, and pies.
Elderberry is a good supplement to have on hand in your natural medicine kit, because it is best utilized as soon as the first sign of illness occurs. While there are some studies that show it can be taken preemptively to keep us from catching a cold or coming down with the flu, most studies show it is mostly useful for shortening the duration of illness once we have already come down with something. Having an elderberry supplement ready at the start of cold and flu season ensures that we can use it as soon as we first see symptoms.
Integrative Therapeutics' Sambucus Black Elderberry Syrup is a highly-regarded elderberry product. Many of the studies that demonstrate elderberry's effectiveness used a syrup extract, similar to this one, in their experiments. For those who want to combine elderberry with other natural ingredients that are believed to boost the immune system, consider Designs for Health's ImmunoBerry. It features elderberry, but combines it with well-known ingredients like shiitake and maitake mushrooms (read my article here on what mushrooms can do for your immune health), astragalus root, and wild cherry bark for a synergistic effect.
Whichever form of elderberry you use, and whether you use it before you get sick or after the first sign of symptoms, elderberry extracts may be the secret weapon you need to stay healthy without resorting to pharmaceutical options and the troubling potential side effects that accompany them. I hope this information is useful to you, and if you have any questions regarding the concepts discussed here or anything else, you can reach our customer service team at customerservice@oakwaynaturals.com or you can call them at 888-460-3091.
Yours in health,
Dr. Gregg Gittins